RockBros Photochromic Sunglasses Review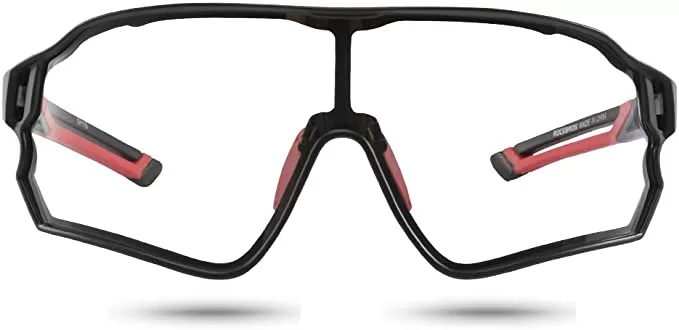 Pros
Very lightweight (only 30g)
Comfortable to wear for hours
Photochromic lenses
Low price
Large lenses for clear view
Adjustable nose pads
Polycarbonate lenses are shatterproof and scratch-resistant
100% UV Protection (UV400)
Cons
No vents for air so they could fog a little in certain environments
Current deals
I ended up liking the RockBros Photochromic cycling sunglasses more than I thought I would initially.
I wanted to check them out since they have lots of raving reviews and they are under $30 and they are even photochromic.
So it turns out these glasses are very capable. How well they function and fit puts them easily into my list of the best cycling glasses you can get. Now let's dive into why.
For one, these are cycling sunglasses with large photochromic lenses that are about the same size as your average goggles. So they give you a nice wide view of everything without interference.
They are photochromic so they go between a dark tint in bright UV light, to going all the way to 80% of the light coming through in low-light conditions. Most completely purpose-made clear lenses let through around 93% of the light. So these won't go all the way to completely clear, but they go to a very, very light tint. Perfect for early morning rides.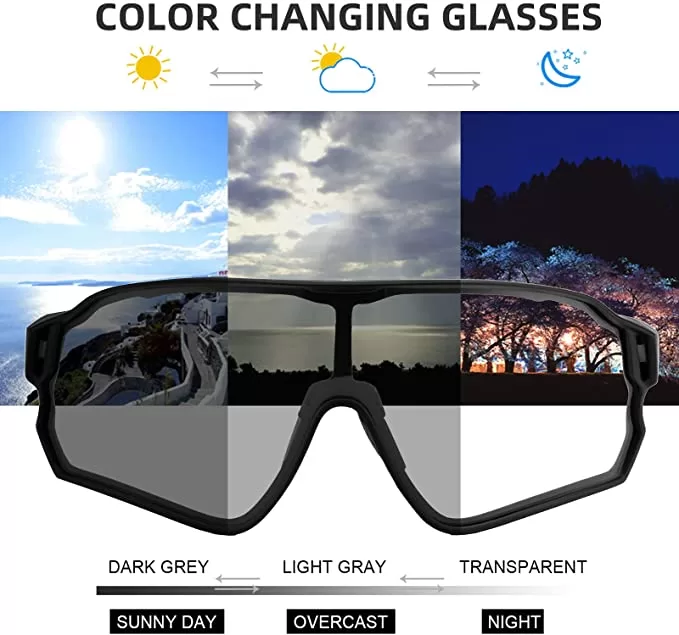 The RockBros glasses are also what I would consider ultra lightweight. They weigh in at 30g while many of the usual lightweight sunglasses come in at roughly 35g. So they are light enough you barely notice them on.
The lenses on these glasses are 100% UV protection from UVA and UVB as you'd expect, and they are also both scratch-resistant and shatterproof. Nothing unusual there, but it's great to see these necessary features on a set of sunglasses at this low of a price level.
You get the standard assortment of items with these cycling glasses.  You get the case which can latch onto your bike. You also get a portable pouch and the cloth for cleaning your glasses. Fairly standard assortment which helps make this a full-package deal at a cheap price.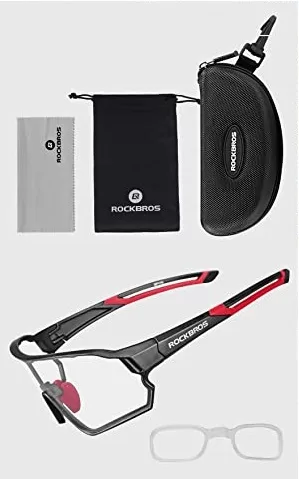 The RockBros photochromic sunglasses are one of those hidden gems. They are very capable and are a very solid set of glasses. They are also at the budget cycling sunglasses price range. A real win-win and might just be your best deal on cycling equipment yet!
Current deals