Pros
Full frame glasses
Comes with 3 different lenses for all situations
Lightweight at only 32 grams
Anti-slip temple tips
Large lens for a wide view
Polarized
Full frame glasses made from TR-90
100% UV Protection (UV400)
Cons
Lack of an adjustable nosepiece
Current deals
Queshark is one of those lesser-known brands that puts out a pair of cheap cycling sunglasses are actually very good for the price.
If I'm on a downhill course or hitting big jumps and drops, I'll wear a set of Oakleys or Smith. If I'm only riding leisurely on some country dirt roads, I'll throw on a set of cheap sunglasses like the Queshark.
These sunglasses provide a good amount of protection and full UV protection. Now consider how light they are, and these are an easy set to throw on for basic protection and not risk damaging a more expensive pair.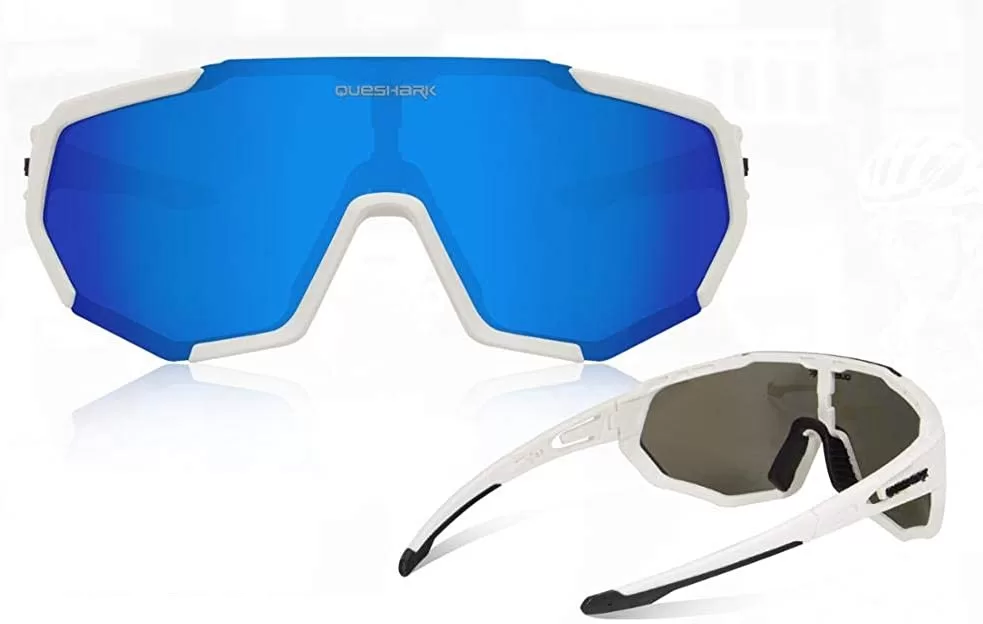 These cycling glasses have wide lenses (155mm wide and 55mm high) to give you a wide field of view. They are full frame glasses to provide maximum protection.
The frames are made out of Grilamid TR-90 which is a nylon-infused plastic that is strong, durable, and very lightweight. Most quality glasses  use this material or something similar for their frames.
The Queshark sunglasses come with 3 lenses in total
The primary lens is the Revo lens in the color you choose.
The black polarized lens to use on those days with a lot of sun glare off of shiny surfaces like windows and puddles.
The third lens is a clear lens to use for low light riding conditions such as early morning or late evening. These give you protection but allowing through the light to make it easy to see.
Beyond that, the package comes with a myopia frame, a full EVA case to protect the sunglasses when not in use, and a glasses bag. The usual assortment but the myopia frame is a nice addition I don't see as much.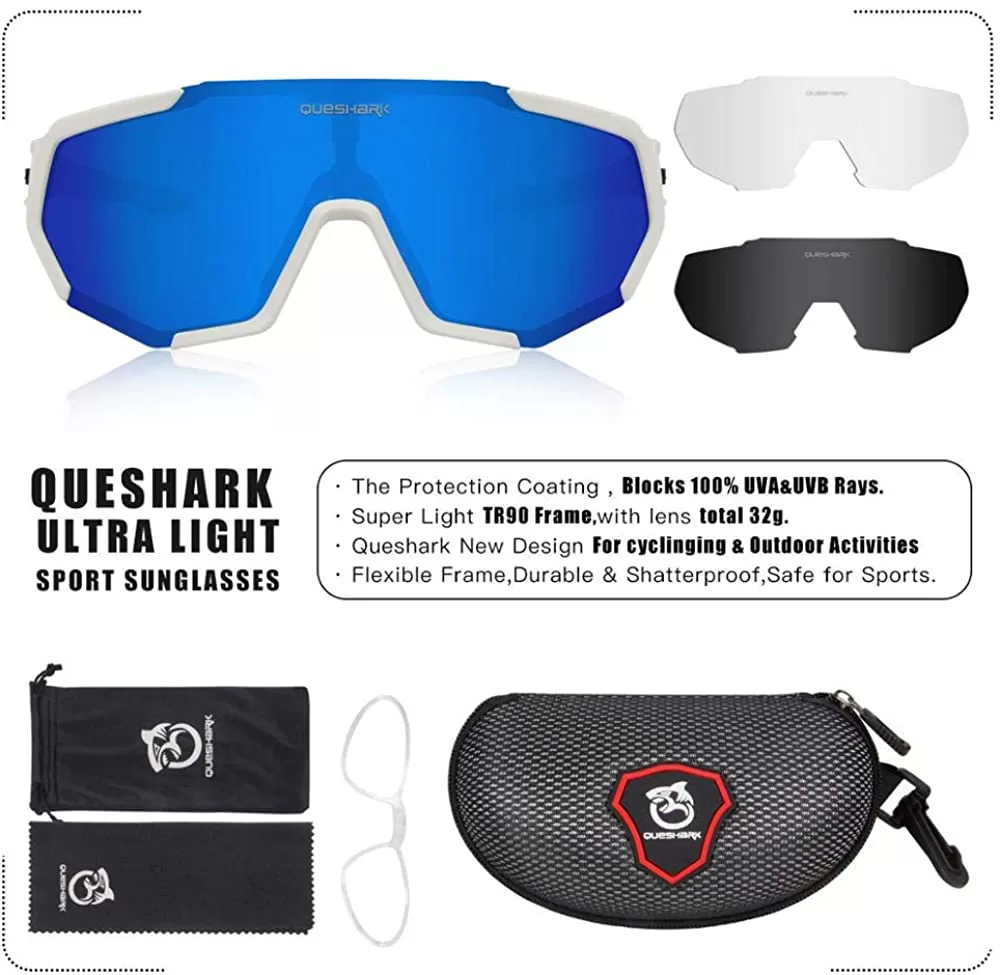 The Queshark is a well-made pair of cycling glasses that has a ton of positive reviews. It's well made, comes with extra lenses for different riding environments, and the lenses are shatterproof. They really are a good choice for cheap cycling glasses and at under $30 a great deal.
Current deals