Pros
Full frame with removable lower bumpers
Wide lens with quick-change system
Adjustable anti-slip nose pads and anti-slip temple tips
Supports prescription lens insert
Sharp looking
Many vents for anti-fogging
Very comfortable and they stay in place
100% UV Protection (UV400)
Cons
The Prescription lens insert fits on the inside so eyelashes can hit them
Current deals
There are many great features to the Rudy Project Cutline sunglasses that make them a top competitor against the other cycling sunglasses that you can get online, but the one that stands out among the rest is how modular these glasses are.
When I say modular, what I mean is that you can literally disassemble these sunglasses in moments and now you have the lens, the lower bumpers, the nose piece, the upper bumpers (frame), and the arms. Because of that, you can customize them rather easily and mix and match parts to make your own custom cycling sunglasses.
To change the lens, all you have to do is pretty the button on the arms and pop them off. Then just pull off the top and bottom bumpers and and lens is free. Just reverse it to put the new lens in.
The nose pads, arm tips, and temple tips are adjustable and also anti-slip. Because of that, you can really make these sunglasses fit just as you like, and with the anti-slip they won't move around in rain or with lots of sweat.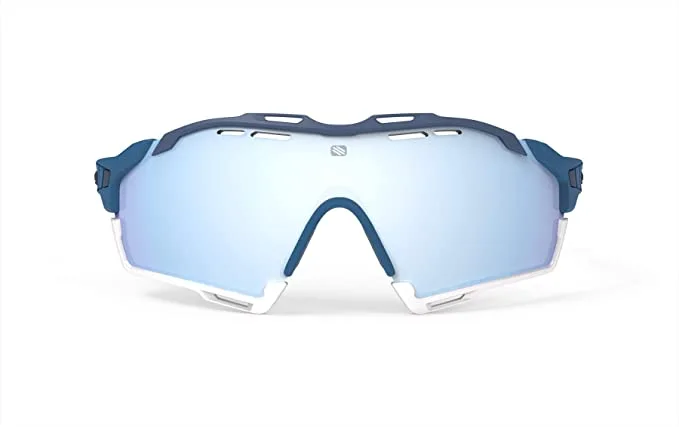 The air flow in these glasses rivals the best of them. You can see from the picture that there are vents cut into the upper lenses, but also into the bumpers themselves. More than enough flow to ensure they don't fog up at all.
The Cutline does support Prescription semi-framed lenses that fit into the inside of the sunglasses. While the ability is great, it does put the Rx lenses closer to your eyes and many riders have noted that their eyelashes hit them quite often.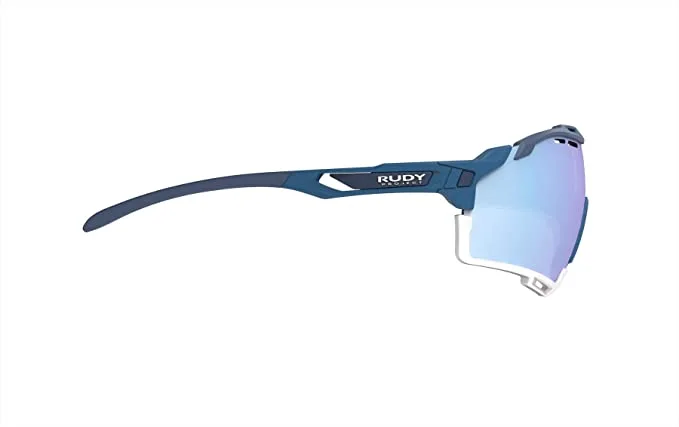 When you buy the Cutline, you get a hard protective case to protect the glasses when not in use, and a microfiber pound. That's a fairly standard offering that the best glasses do.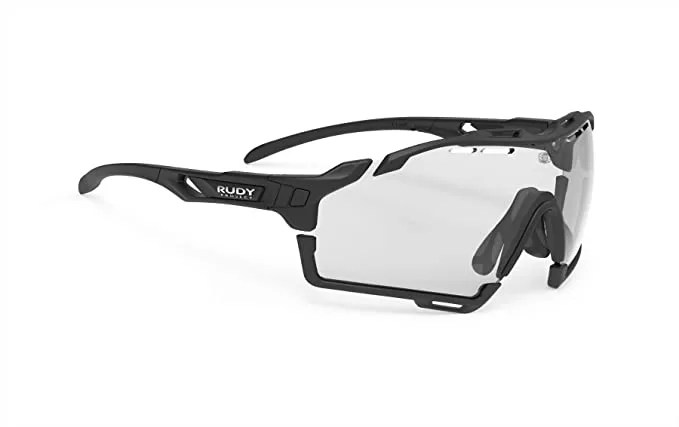 The Rudy Project Cutline glasses also come with ImpactX Photochromic 2 Black lenses that have a LTV (Light Transmission Value) of 9-74%. They are plenty dark in the bright light, and in low light they let through 74% of the light which makes for a light tint.
With the photochromic lens it makes these excellent clear cycling sunglasses to use in varying conditions, especially those dusk and dawn rides.
The Rudy Project Cutline cycling glasses have wide lenses which provide your eyes lots of protection. They are light and comfortable to wear, stay in place very well, and you often ride without even thinking about wearing them. Highly recommended.
Current deals