Pros
Low price cycling glasses with a high safety rating
Exceeds ASTM F803 safety standard
Shatterproof lenses
Anti-fog lenses
Ansi-scratch lenses
Can wear prescription glasses under these
Cons
Clear only lens by design. Only for low-light or situations or no sun blocking necessary. It is part of the design.
Current deals
A bike ride as the sun is coming up is one of the most amazing rides you can take. There's just something majestic about seeing the sun coming up and the peacefulness of the world.
However, even when it's that quiet, rocks can get kicked up and branches can show up in front of you unexpectedly.
That's why you'll want a pair of clear cycling glasses. You want the eye protection, but not filtering out any of the light.
That's why I like the Unique for a cheap pair of cycling glasses. The reason is really two-fold.
The first reason is that theses glasses passed the ASTM F803, which is the most strict standard for glasses( even higher than ANSI Z87.1). To pass it, they have to be really well made to say the least, and this set with shatterproof lenses passes it easy.
The second reason is that they are under $20. Not much risk or worry with these ones.
These Unique glasses are light, they are anti-fogging, and can even fit your prescription glasses if needed. They come with an adapter that can be fitted with your prescription as well.  These glasses are also anti-scratch to keep them looking shiny and new for as long as possible.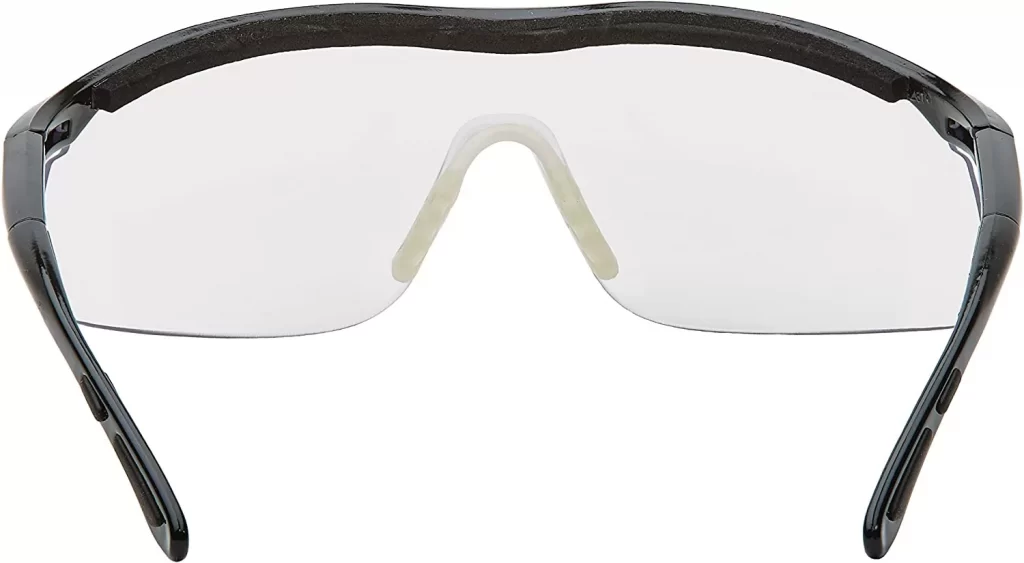 These cycling glasses have adjustable temple tips (or arms if you will) that you can adjust to have it hug your head and stay in place.
Unique made a nice set of cycling glasses that are simple and effective at giving you a protection set of eye wear with a clear lens for those times when you want to see clearly but still ensure your eyes are safe.
These give you all that and more for under $20 which is an amazing deal.
Current deals