Pros
Tall and wide lenses for an unobstructed view
Lower vents help prevent fogging
Hydrophilic nose pads and ear tips to keep them in place
Very comfortable to wear
Lens treatments repels water, dirt, and oil
TR-90 frames for high durability
Bonus clear lens
100% UV protection (UV400)
Available HiPER lens for high-definition contrast
Available photochromic lens for auto-darkening
Cons
Current deals
The 100% S3 cycling sunglasses are the latest offering from 100%. When they made the S3, they took the best of their previous sunglasses and combined them into some super set of glasses. When you are looking for the best cycling glasses online, make sure to include these in your search.
It looks like they took the S2 model and some of their other models like the Glendale and tweaked them to make a model a little more refined while still keeping the distinct 100% style.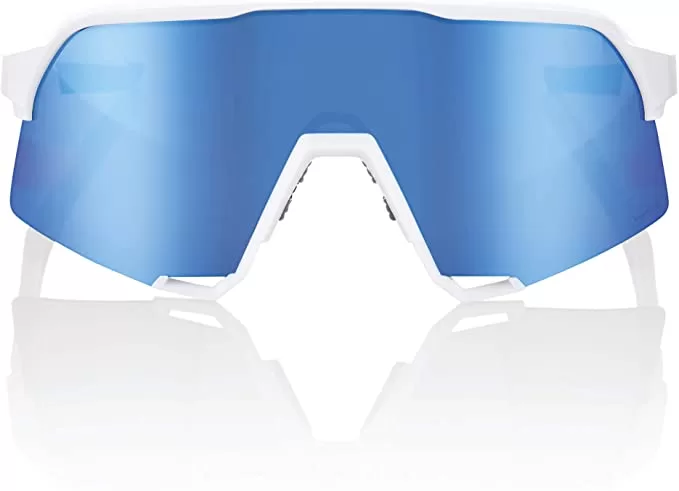 The view is very open due to the large lens and the peripheral view to the sides is excellent. The lens is made well and there is no distortion or warping detectable.
Like their previous models, the S3 is lightweight and has an adjustable nose piece and arms that are wrapped in hydrophilic rubber to make them anti-slip no matter how wet they get.
The generous lower vents bring in lots of fresh air to help make them anti-fogging. If you're taking a break they may fog a little but once you start going, the airflow will take away the fog in seconds.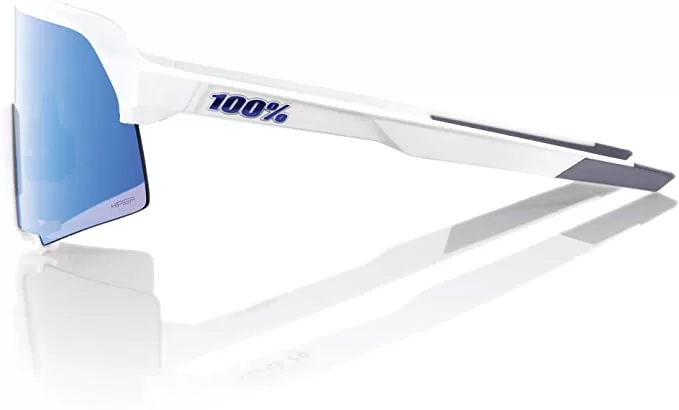 The frames are made of TR-90 which is a nylon-infused plastic that makes them very strong and amazingly light.
The lens on the S3 is both hydrophobic and oleophobic, which helps them to repel water, dirt, and oil. It really does help them when you are cleaning the lenses and many times you can practically just rinse them clean.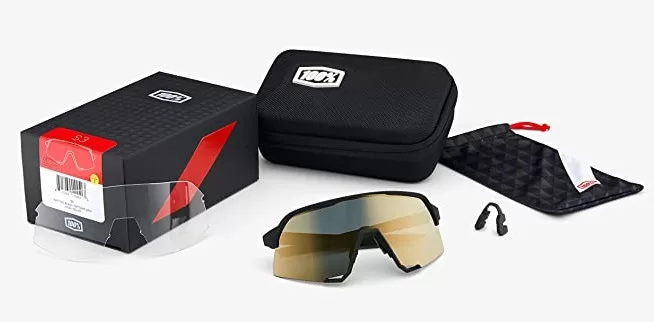 The package you get is pretty complete. You get the usual case, pouch, and extra nose piece you can switch in to get a good fit if necessary.
The extra clear lens you get that you can switch in is a real bonus. The clear glasses are great for those early-morning rides as the sun is coming up or the late evening ride as the sun is going down.
The 100% S3 is a great set of cycling sunglasses and they provide even better functionality than the S2 (which in itself is one of my favorites). They're easy to tweak to fit just right and they're a pleasure to wear. Highly recommended!
Current deals