Pros
Large lenses for an unobstructed view
Sharp looking
Very comfortable and they stay in place
Lightweight with hydrophilic rubber nose pads and ear pieces
Oakley Prizm provides enhance view
100% UV Protection (UV400)
Cons
Depending on face size, the frames may be visible when riding
Current deals
While Oakley makes many big lens cycling glasses, the Jawbreakers were one of the originals that started the trend. Even this many years after it came out, the Jawbreaker is still among the top choices for the best cycling glasses.
The Jawbreaker lens extends in all directions so that you have a wide view with good peripheral views for performance cycling.
The glass frames are made from O Matter™ and they are lightweight plastic that is durable and can withstand heat and cold without becoming brittle.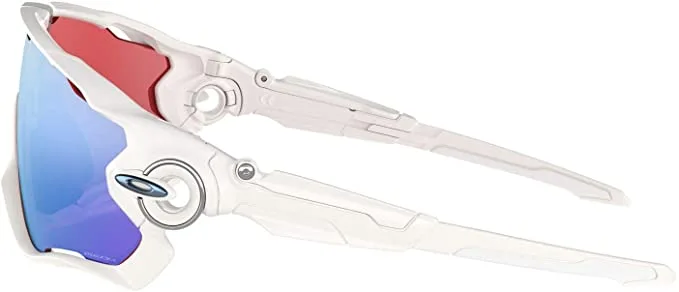 The arm pads and nose pads are made of what Oakley calls Unobtainium®. Unobtainium is a type of rubber developed and patented by Oakley that acts much like hydrophilic rubber. Not only do they repel water and sweat, but they actually seem to grip even better!
The nose pads on these are actually more comfortable than other leading sunglasses. The nose pad rubber, the sunglasses weight, and the whole package come together to create a very comfortable cycling experience.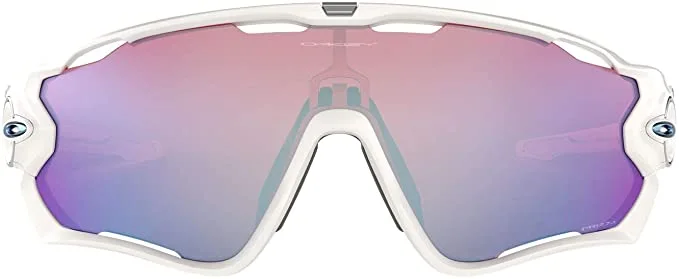 The Oakley Jawbreaker cycling glasses also optionally comes with Prizm™ lenses that will enhance contrast and color, making it easier to view objects on the ground on trails and the road. These make it easier to block UV light but still be able to see everything in front of your bike.
At times, you can see the frames, especially on the sides where it comes in on the side notch.  Not enough to be a dealbreaker but for the same price and if you cycling, the Oakley EV Path may be a better choice.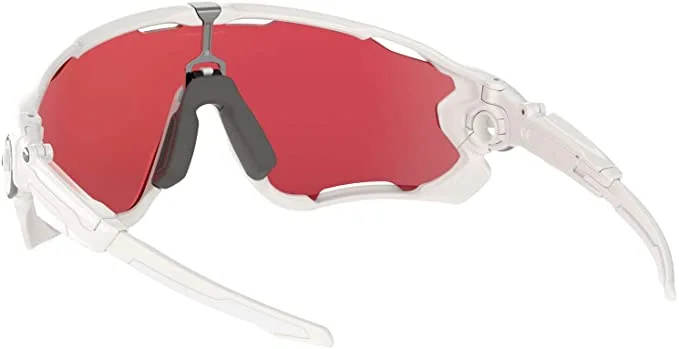 The Jawbreaker is a high quality cycling sunglass that good for all seasons and is comfortable to wear. They're a slight older Oakley design but they are timeless and perform excellent.
These Oakleys come in varying colors for both the lens and the frames. The different color lens actually really changes what riding conditions the sunglasses work in.
Pictured below is the Polished Black / Clear Black Iridium Photochromic sunglasses. They will be tinted in full sunlight, but in low light conditions such as early morning rides and late evening rides, they go almost clear.
The real bonus is that they constantly change to the lighting conditions so during dusk and dawn they'll keep up and you can use this one pair of sunglasses the whole time. That's the reason the clear lens version below made my list of the clear cycling glasses that I highly recommend.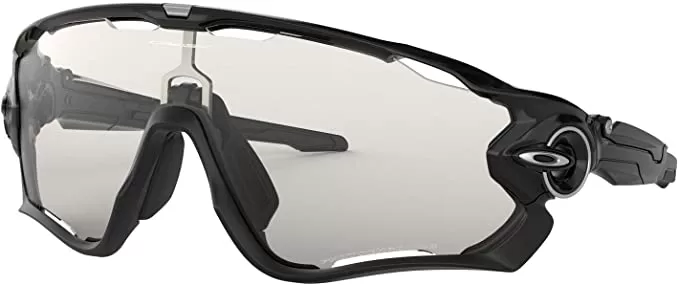 Current deals