What Materials Are Used To Make Cycling Sunglasses?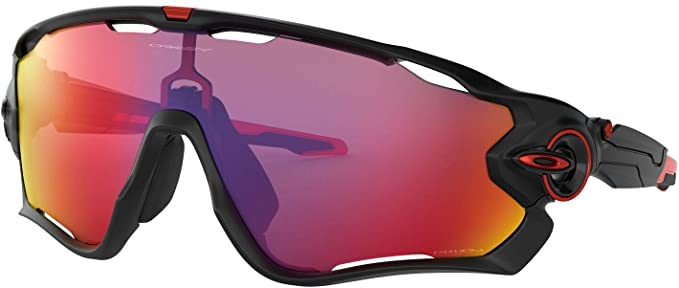 Cycling sunglasses are a type of sunglasses that have been designed for cyclists. They are typically made of plastic, acetate, or metal and are made to withstand the rigors that you see on the trail everyday.
Plastic is the most common material for cycling sunglasses. This is because it has a low price and it is light weight. Acetate is used to make more expensive and high-quality cycling sunglasses because it has a better look and feel than plastic. Metal is used to make cycling sunglasses that are more durable than other materials because they can withstand scratches better than other types of glasses can.
Which Material Is Best For Cycling Sunglasses?
In the world of sunglasses, it's not always about style. The material that a pair is made from can determine how well they protect your eyes. Cycling sunglasses are an important accessory for cyclists because they protect the cyclist's eyes from the sun, rain, and wind while they are on their bike.
If you are looking for the best material to get your cycling sunglasses made from, then it is recommended to go with polycarbonate because this materials has been proven to be durable and resistant to scratches and reasonably priced.
The best lenses are also made out of polycarbonate as they are impact-resistant so they won't break apart if they are hit hard.
What Is Special About Cycling Sunglasses?
Cycling sunglasses are designed to be more durable, with frames that are stronger and lenses that are shatterproof.
They offer protection from the sun's UV rays, but they also provide protection from wind, dust and debris. They have a wraparound design to protect your eyes and a nose pad that can be adjusted for comfort.
Cycling sunglasses are made of lightweight materials so they don't weigh you down on long rides. They also have a wider field of view than regular sunglasses so you can see more of the road in front of you.
In short, cycling sunglasses are made to hold up to the more active use you get when you are out biking. Rocks fly up. Branches come out nowhere. Cycling sunglasses can take this and keep on going while your eyes are protected the whole time. That is whole reason why even if you are biking at night it's still recommended to wear even glasses with clear lenses.
Do Cycling Sunglasses Protect Your Eyes Better?
Cycling sunglasses are a type of sunglasses that are specifically made for cycling, and they typically have a wraparound design. They are designed to reduce the amount of light that enters your eye when you're cycling. They also help to reduce the glare from oncoming traffic or light coming from above.
The question is, do cycling sunglasses protect your eyes better than normal sunglasses? The short answer is yes, but it depends on the kind of lens and how you use them. Cycling glasses with anti-glare lenses will be better at blocking out UV rays and reducing glare than regular glasses.
Cycling glasses with photochromic lenses will also block out UV rays and reduce glare better than regular glasses because they adjust in intensity based on the lighting conditions.
Lenses are also typically made stronger on ones specially made for sports and cycling to give you maximum protection.
Cycling sunglasses also usually have a slimmer design to fit the face better than regular glasses do, but they still need to be sturdy enough to withstand wind and rain.
I actually wrote an entire article devoted just to how cycling glasses compare to regular sunglasses if you'd like to read more.
What Brands Use The Best Sunglass Materials?
There are many brands in the market that offer cycling sunglasses. But not all of them are of the same quality and price range. Some brands are more expensive because they offer higher-quality materials and better features.
Cycling eyewear is an essential piece of gear for any cyclist. However, it is important to know what brands are the most popular among cyclists. Cycling eyewear brands with the highest popularity are Oakley, Tifosi, 100%, Rudy Project, and Smith Optics.
There are many cycling glasses that are made by brands offer high-quality materials, design and features at a reasonable price point. A reasonable price point varies by the rider and what sunglass features they need to look for, but there are many great choices too that are amazing and more than enough for the average cyclist.