What Makes a Good Mountain Bike – The Definitive Guide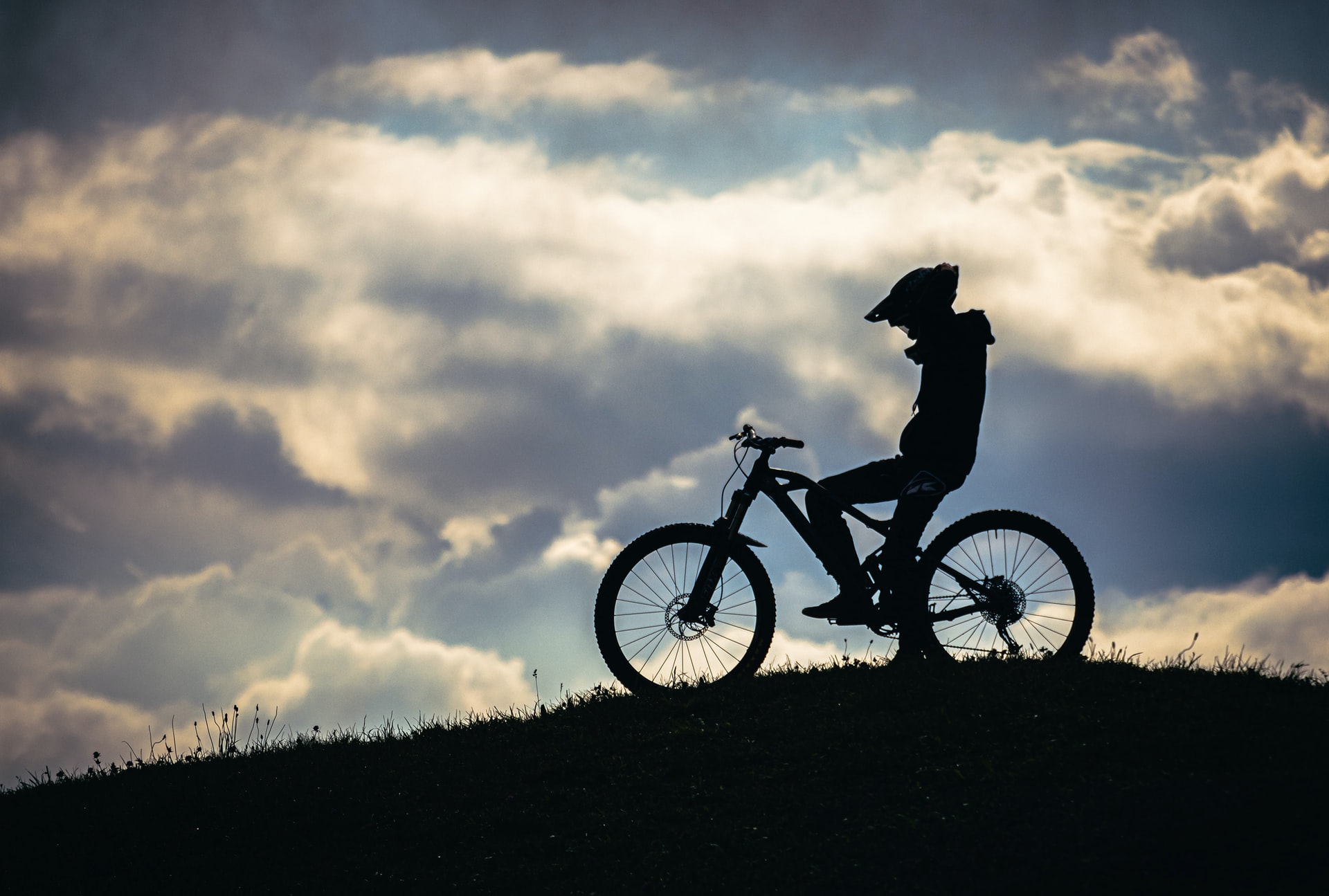 Choosing a good mountain bike for your first mountain bike is the first big hurdle a new biker has to face. There are choices to make first about how the mountain bike is going to be used as well as how much money there is in the budget for the bike.
What makes a good mountain bike is that it fits the type of riding you will do, and it falls within your price range. The better the fit, the better a choice the bike is.  Get the best you can within your price range putting your priority equipment first.
Determining the type of Mountain Bike That is Best For You
The type of mountain bike you need depends on the kind of terrain you'll be riding on. There are three main types: cross-country (xc), all-mountain, and downhill and the one that is right for you depends on how and where you ride.
Cross country bikes are designed for paved trails. They are easy to carry up staircases, making them a light and fast option for riding on smooth ground.
All-mountain bikes are heavier and more durable but are not as well suited for pavement as a trail bike. They also require more maintenance to keep running smoothly. However, they boast better traction on unpaved ground.
Downhill bikes are lightest but not great for anything other than steep downhills.
What to look for in a Mountain Bike
This section will give you a brief overview of the main features to look for in a mountain bike.
The frame
The frame is the structure of the mountain bike and it should be strong and durable. You should also take into consideration how comfortable the frame is and if it is suited for your height and weight.
The suspension
Mountain bikes can be categorized as either hard-tail or full-suspension models. Full suspension bikes have suspension forks and both a front and rear shock for increased comfort over rough terrain, while hard-tails have only front suspension which reduces weight and cost but don't offer as much control or comfort on rough terrain. Mountain bikes use high-pressure tires in order to provide a smooth, comfortable ride with increased control and stability.
The suspension on your mountain bike will determine how much you can ride over uneven surfaces, rocks, roots, etc. If you are riding over rougher terrain, then an air shock suspension system will give you more comfort. For smoother terrain, you'll want a coil sprung system.
If you can fit it in your budget, I highly recommend getting a full suspension bike.  Having a mountain bike suspension that saves wear and tear on your seat and knees is a really great option.
The brake system
Brakes are important because they are what keep your speed in check when riding down hills or steep surfaces. When shopping for brakes, I stick to disc brakes as they work great even in mud and water.
Once you know the type of mountain bike you need, you can choose the frame, suspension, and brake system parts to match your needs. Generally my advice is get an aluminum frame bike with a full suspension and disc brakes.
Wheel Size
Mountain bikes typically come with 27 inch or 29 inch wheels.  The bigger 29s are becoming more common, and if budget allows I highly recommend them.  Bigger wheels can overcome obstacles easier so they are considered the premium option for mountain bikes.
How to Choose the Best Mountain Bike for You
Choosing a mountain bike is a big decision, and there are lots of factors to consider. The most important factor is the type of ride you're going to use the bike for, but also your budget, the terrain you'll be riding on, and how much maintenance you want to do yourself.
Conclusion
Mountain bikes are a popular means of transportation, but they come in many different shapes and sizes. This article is all about choosing the right mountain bike for you.
When you are choosing a good mountain bike for yourself, you need to decide what type of mountain bike you would like and how you will use it, and this will lead to what suspension and such that you will need on your bike.
Remember that you'll need some gear beyond a bike such as a helmet.
In conclusion, it is important to take the time and do the research when looking at mountain bikes. and determine what bike fits your needs. The type of terrain you will be riding on will play a large role in which bike you should purchase. Budget comes in at number two. Just make sure to evaluate your needs first so you can pick wisely.