10 Reasons Why Mountain Biking is the Best Exercise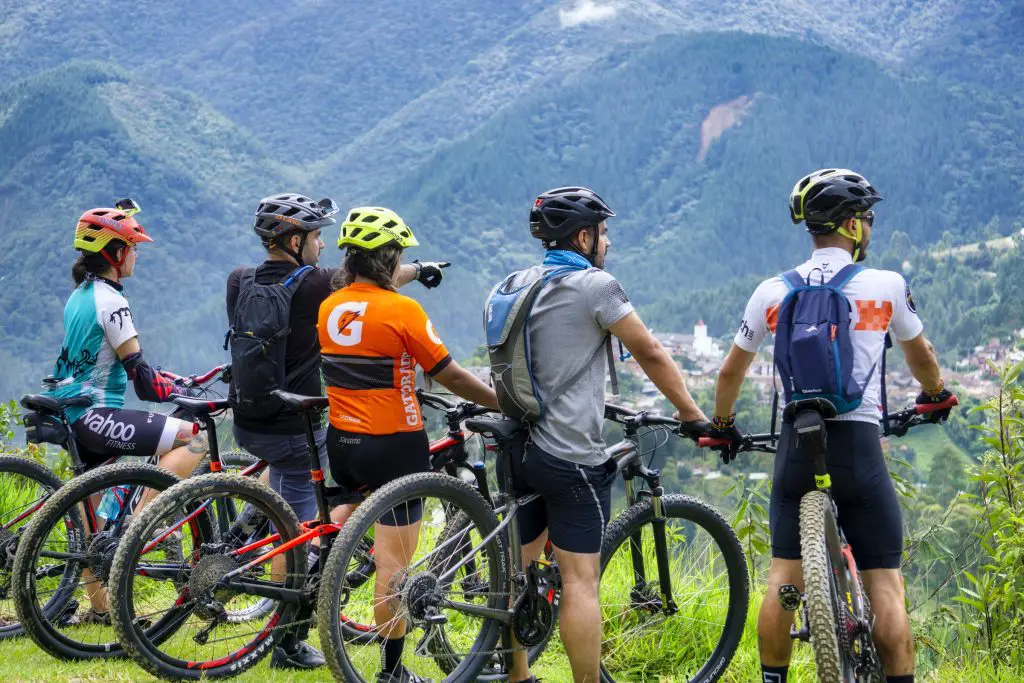 Mountain biking is not like other sports where you need to be in the best shape of your life before you start playing it. You can be out of shape or overweight and still ride with no problems at all. All it takes is some time to build up your endurance, which will happen as soon as you make an effort to go cycling more often.
Mountain biking is a great sport for many reasons. There are many benefits to this activity, including the mountain bike's low impact on joints because of its upright riding position; the calorie burn; feeling free and connected to nature; and the beautiful views that you can see when you're on your bike.
Why Mountain Biking is an Ideal Form of Exercise
Mountain biking is an ideal form of exercise because it is free, you can do it anytime, anywhere, and it's fun! You can ride through beautiful landscapes or just explore them by bike.
You will not only enjoy your workout but also get in shape in time with this cardiovascular activity that builds stamina and strength. It is also a great way to explore nature close up.
Mountain biking is also is equally good for the body and the mind. There is something peaceful and almost spiritual when you're biking through country roads and being one with nature.
Mountain biking is the perfect way to get away from it all. It relieves stress, tones your body, and clears your head. It is a great way to make memories with friends and family while exploring the outdoors.
10 Reasons Why Mountain Biking is the Best Exercise
Burn calories fast, up to 600 per hour for moderate cross country riding
Low impact on joints due to upright riding position
Feeling free and connected to nature
Gives you energy
Increases stamina
Decrease risk of disease like heart disease
Lots of fresh air
Beautiful views on your bike that you might not be able to see otherwise
Endorphins from exercise create a happy state of mind
Mountain biking can be very thrilling and adventurous
How many calories can you burn mountain biking
The calories that you can burn mountain biking depend on how fast you are going, elevation changes, terrain, and the weight of your bike. It is important to know that you can burn up to 600 calories in just one hour of biking uphill.
The key is to enjoy biking and the whole experience and you'll burn lots of calories without even realizing it. Exercise can be fun!
Mountain Bike Training Tips That Will Keep You Motivated To Get Fit
Taking care of yourself is one of the most important things in life. If you take care of your body, it will take care of you.
Here are a few tips to help with fitness motivation:
1) Set a goal and a timeline.
2) Figure out what motivates you.
3) Create a workable plan.
4) Reward yourself when you make progress towards your goal.
The key is to set your plan and stick to it.  Don't overdo it and make sure you enjoy mountain biking.  When you are getting great exercise while really enjoying what you are doing like a hobby, you have the perfect exercise sport.
Why You Should Consider Starting to Do More Mountain Biking For Exercise
There are many reasons why switching to mountain biking as a form of exercise is a great idea. Just some of the excellent benefits of mountain biking:
Mountain biking is a great way to get away from the city. If you live in an urban environment, it can be really refreshing to be around nature and breathe in some fresh air.
Mountain biking is an excellent social activity. You can go on a ride with friends or even strangers and make new friends along the way.
Mountain biking improves your cardiovascular endurance and muscle strength, which means that it's good for your heart health too!
Mountain biking is an extremely versatile sport that anyone can enjoy no matter what their skill level may be.
As you can see, this is a great exercise that anyone can participate in regardless of current fitness level. It's great for both the mind and the body. It's also an excellent way to lose the belly fat while doing an enjoyable sport.
So what are you waiting for?